Tre' had some pictures of Catie on his computer that I didn't. I was looking through them tonight and that means... that you get stuck looking at pics! :)



Remember this one? Joey was outside and she wanted him to come in. I wouldn't let her go out yet (we both still had our pjs on), so she opened the door, sat in the floor, and waited.



Dancing with (or at least trying to) with Joey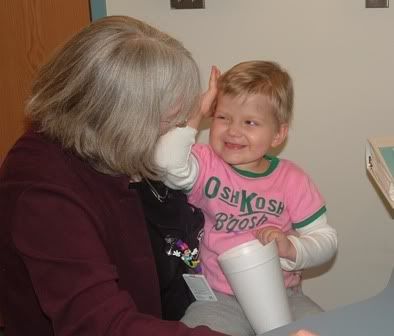 I will always love this picture. I don't remember what they were talking about, but I love how it shows how comfortable Catie was with Dr. Claire... and how Dr. Claire always has time for her patients -- not just the medical stuff -- no matter how busy she is.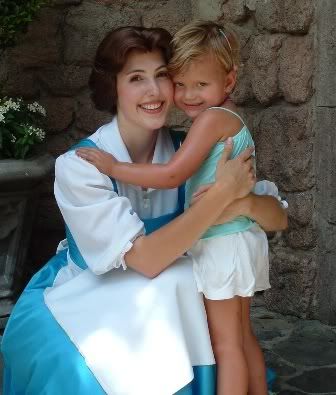 I've posted the pic of her leaning her head against Belle's, but I don't think I've posted this one.



This was a BIG moment too--- she so looked forward to meeting JoJo and Goliath.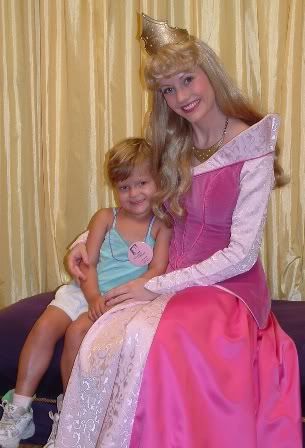 With Sleeping Beauty



Laughing because she had kiss marks from Cinderella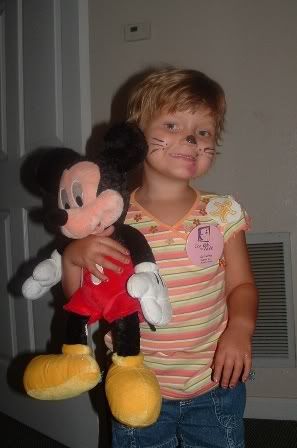 I love this picture of her. It's not her real, real smile, but I love how she just looks so healthy... so tan and so happy.



Laughing at her birthday party last year -- a couple of her buddies were nailing each other w/ the party blow things.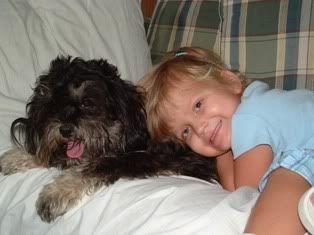 This is how I remember her... I'm not sure why when I think of her, she always has hair as she had it for less than a fourth of her life... but I do. And I remember her like she is here, happy, bright-eyed, carefree.

Pictures of Izzy next time!