Yeah, we're still here. Just haven't gotten around to writing lately. Not much today, just thought we'd let you know we're still around.



Here's Izzy a couple of weeks ago.



I have to get a little creative w/ her monthly pictures now b/c this is what she wants to do with the sign.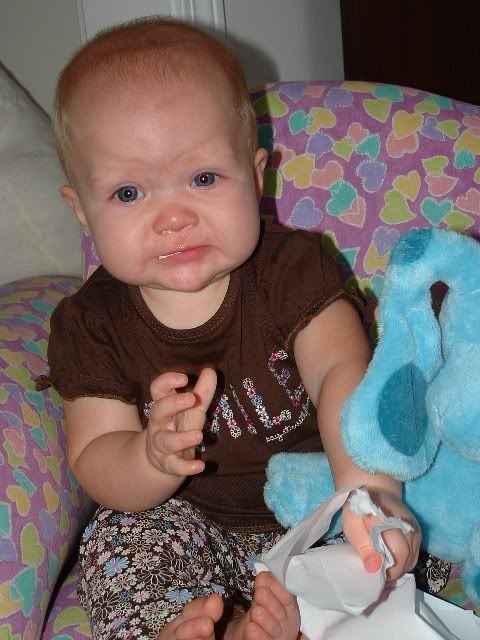 But she's not so sure she likes the paper when she gets a "bite."



Izzy's pulling up now as long as she is using me to pull up. She can't quite do it on the coffee table, but she's getting close. She's not crawling, but she's more interested in being on 2 feet than figuring out all fours right now.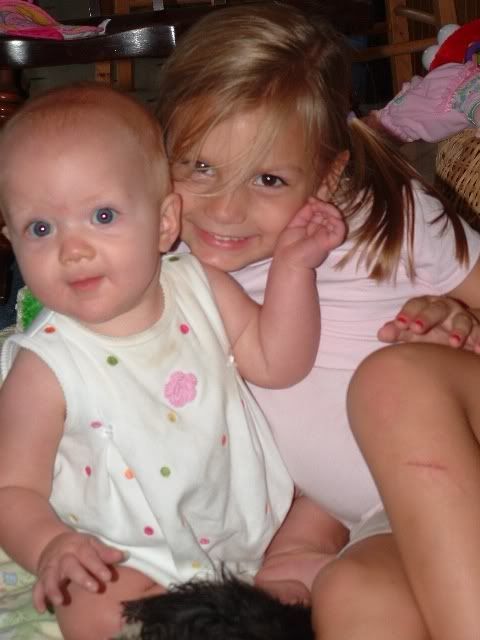 Catie's buddy Bailee came over to hang out with us this week. Izzy had so much fun w/ her that she didn't want to take a nap (even though she was exhausted).

Here are some pics you've seen before, but fancied up a bit. Thanks to Estefania for doing them and sending them our way.






Thanks for checking in. We'll do an update w/ more than pictures soon!