Ok, if the title didn't warn you, I'm giving you fair warning now to not look below if you are easily disgusted. =)

What happens when you're stuck on the phone w/ a tech guy trying to fix something on your computer (and you can't get off because you know it will take you another 40 minutes to get through again) and your child has... hmmm... intestinal fortitude (as D.D. so aptly worded it)? Do you really want to know?


Ok, here goes....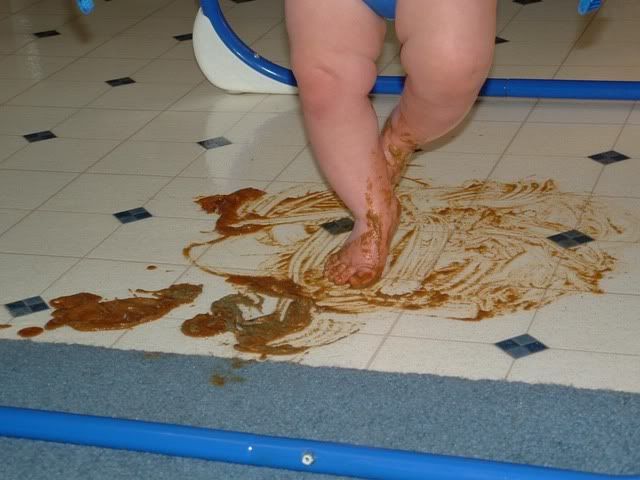 That's what happens. Let me tell you, that was fun to clean up!!!